by Sergeant Dakota Meyer USMC
Last week, I had the honor of speaking at the Scholarship Foundation's National Scholarship Announcement Ceremony, where I had the opportunity to meet some of the incredible scholarship recipients from the 2018-2019 class of Marine Scholars.
It was particularly meaningful to meet some of the recipients of the memorial scholarships I established to carry on the legacy of my Marine brothers, who paid the ultimate sacrifice on Sept. 8, 2009.
There's not a day that goes by that I don't think about my fallen brothers who fought alongside me in Afghanistan – and there's nothing I wouldn't give to change what happened on that day.
One of my biggest fears is that I am not living a life worthy of the sacrifices they made. That's why I'm determined to give back to this community and turn my darkest day into something brighter. My scholarships supporting the children of Marines are my way of honoring my brothers' service – by helping build a future that would make them proud.
On behalf of my fellow Marines, I'd like to personally thank you for providing life-changing educational opportunities to our children. Supporters like you are the heart of this mission, and I am incredibly grateful for your commitment to serving our country.
With Honor, Courage, and Commitment,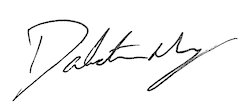 gt Dakota Meyer USMC