Skills for Life – The Power of Trades E5
Skills for Life – The Power of Trades E5
Our latest podcast features a trio of Marine Corps veteran business owners. They discuss the attributes that led to their success, the opportunities available in the trade fields and the empowering choices made possible by a Marine Corps Scholarship Foundation scholarship.
Different paths, one destination:
Mike Sandoval, principal owner of Above & Beyond Pool Remodeling, joins Jesse Keenan, owner of Semper Fi Heating & Cooling, and Robert Gutierrez, president of Bravada Yachts, discussing their journey from Marines to business owners.
After nearly a decade in the houseboat building business, Bravada and Axiom Yachts were acquired by it's new team, equipped with a BOLD new vision, innovative approach and higher building standards across the entire spectrum. Comprised of Master Craftsmen, Marine Engineers, Naval Architects, Design Visionaries, Framers, Welders, HVAC Specialists, Electricians, Mechanics, Drivers, Pilots, Plumbers, Painters, Interior Designers and everything in between, Team Bravada has grown to a well oiled machine of almost 100 talented people, Bravada's biggest asset.
The Bravada family of companies include, Bravada Yachts, PropGuard, Bravada Transport and BYT Logistics and others to be announced in 2021, all creating a synergetic grouping around the lake yacht industry.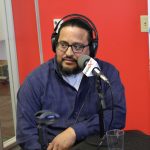 Mr. Robert Gutierrez is a seasoned operations executive, with a creative approach to financing, deal making, and company organization. Robert has always sought out real solutions for real challenges, so that throughout his career, he has established a reputation as an exemplar of discipline, people leadership, and sustainable growth.
After serving in the US Marine Corps in the 0311 Infantry Ranks for 6 years active duty, finishing his time in the Operation Division of Headquarters and Support Battalion MCB Camp Pendleton, Mr. Gutierrez decided at an early age that his future would be in Corporate Operations.
Robert charged into the mortgage lending and private equity markets for all things real estate, including land development, finance and construction. Holding numerous executive roles, specifically in operations and business development, Mr. Gutierrez began tackling a unique and unusual opportunity in 2017 with an ownership in Bravada Yachts. Bravada was deeply struggling to maintain their position as a custom houseboat manufacturer; a grand fit for Robert's appetite for challenge. He quickly took the helm as COO & CFO, rebuilding the company from the ashes of near bankruptcy, and helping realize the nascent potential he recognized in the sector.
Today, Bravada Yachts is quickly becoming an industry leader and pioneer, on target to become a globally-recognized brand, as he is now taking the company leadership into national and international conversations. He and his team have focused on innovation, fresh engineering ideas and cutting edge design, revolutionizing the industry from the fabrication techniques to key aesthetics, technology and global perception of the houseboat concept.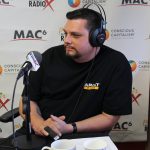 Follow Bravada Yachts on LinkedIn, Instagram and Facebook.
Semper Fi Heating and Cooling is one of Mesa's top HVAC companies know as Home of the 20% veterans, first responders and their family discount. They are committed to providing top notch service to all customers offering the best deal, the best products and warranty in the heating and cooling business.
Jesse Keenan is a former Marine, and CEO of Semper Fi Heating & Cooling, LLC. Jesse wants to give all of his customers, including the local military veterans, the best deal, the best products and warranty in the cooling and heating business. They offer same day service and if anyone in your family has served in the military, they will receive a 20% discount.
Jess is proud to be a United States Veteran owned and operated local business. Call today with your cooling and heating questions and concerns.
Follow Sember Fi Heating and Cooling on Facebook.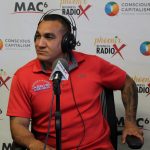 Above & Beyond Pool Remodeling is a family-owned and operated business with a combined 36 years of experience in swimming pool construction and renovation.
Owner Mike Sandoval grew up working for his dad's pool company. After serving his country in the Marine Corps, Mike came home and took the reigns of the family business – allowing his father to retire in comfort.
Above & Beyond Pool Remodeling proudly serves cities valleywide including Gilbert, Chandler, Peoria, Tempe, Avondale, Scottsdale, Mesa and Glendale, Arizona. Check out the new showroom located in South East valley! Let one of their friendly staff help you design or renovate the backyard of your dreams!
Follow Above & Beyond Pool Remodeling on Facebook and Instagram.
About MCSF
Today's generation of Marines have made unprecedented sacrifices. And while there are many ways to honor our Nation's heroes, there is no organization closer to the intersection of real need and lasting impact than the Marine Corps Scholarship Foundation (MCSF).
The Foundation provides need-based scholarships to the children of Marines, Navy Corpsmen and Navy Chaplains who have served in Marine units. Every qualified child receives a scholarship.
About Your Co-Hosts
Victoria Rosacci is the 2019-2021 Co-chair of the Marine Corps Scholarship Foundation Arizona committee and 2021 Marine Corps Scholarship Foundation 10th year Ball.
Victoria a tax attorney in private practice with her husband of 20 years, a US Marine Corps veteran.
Mike Phillips is a Marine Corps veteran and volunteer with the Foundation's Arizona committee. He recently retired from a 40-year career in journalism and municipal communications.
Mike is a freelance writer and co-founder of the Arizona Baseball Legacy and Experience, an organization that celebrates the state's rich baseball history.