Honoring Navy Chaplains and Religious Program Specialists
For over one hundred years, Navy Chaplains and Religious Program Specialists have supported Marines by ensuring their spiritual health. They represent more than one hundred different faith groups and serve to inspire hope and strengthen the spiritual well-being of those who serve in the Navy, Marine Corps, Coast Guard, and Merchant Marines. Last year, for the first time in our history, children of Chaplains and Religious Program Specialists attached to Marine Corps units, or previously attached to Marine units, were eligible to apply for our scholarships.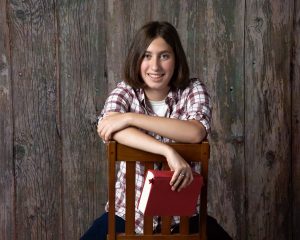 We were proud to award scholarships to students like Joelle, whose father served with Marines at Camp Lejeune. Joelle told us how living on base allowed her to experience the tight-knit community of Marines and sailors, how she volunteered on base at the library, and swam with the Camp Lejeune Swim Team. Joelle's experience at Camp Lejeune fostered her love of storytelling, especially with other members of the community. She's currently pursuing her studies at the University of Washington remotely from Okinawa, Japan where her father is stationed.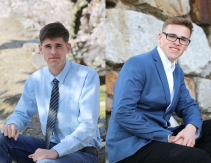 Andrew and Zachary's father is also serving in Japan, while they pursue their studies in the States. Both brothers have been inspired by their father and the Marines he serves with. Andrew, the youngest, participated in the MCJROTC marksmanship team and is a freshman at the Military College of South Carolina, where he strives to build an understanding of what motivates individuals so he can become a better leader.
Zachary studies secondary education at the College of the Ozarks and wants to serve military communities as a Department of Defense Education Activity teacher. He said, "Being a part of a Marine Corps community like the one in Iwakuni broadened my understanding of selfless service and courageous leadership."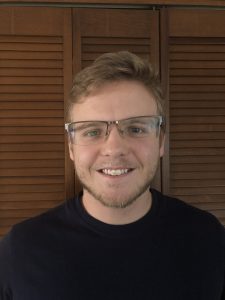 Another scholarship recipient, Dawson, describes his father, who served in the Marine Corps infantry before joining the Navy Chaplain Corps, as his biggest inspiration for pursuing his college education. He credits growing up in a military family for his ability to adapt to new situations quickly and his heart for service. After he completes his biochemical degree at Bethel University, Dawson intends to enter medical school to become a doctor. Once his education is complete, Dawson hopes to serve as a doctor in the Navy or aid those across the world who do not have access to medical care.
Marine Scholars like Joelle, Andrew, Zachary and Dawson exemplify the bond between the Navy Chaplain Corps and the Marine Corps. They are raised with the values of Honor, Courage and Commitment, and with a strong spiritual upbringing.  Inspired by their parents' service and the Marines they grow up alongside, children of Navy Chaplains and Religious Program Specialists go on to become leaders both in and beyond the military community. At the Scholarship Foundation, we are honored to support these and other Navy Chaplain families, as they support Marines every day.